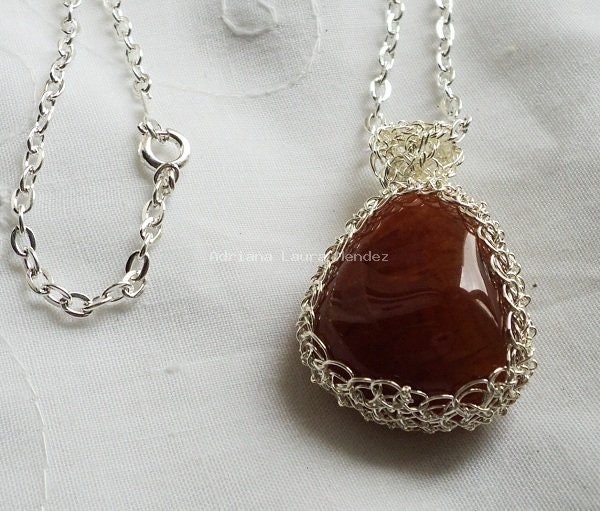 Lovely brazilian crab fire agate gemstone pendant handmade by designer Adriana Laura Mendez.
Beautiful pendant made of wire sterling silver featuring a crab fire agate gemstone from Brazil. The length of the chain is 52cm and it is made of sterling silver.
Crab Fire Agate is a type of Spiderweb Carnelian Agate. As such, it shares the properties of Carnelian. Carnelian is an agate class of chalcedony th...
Click Here to Visit My Etsy Shop!