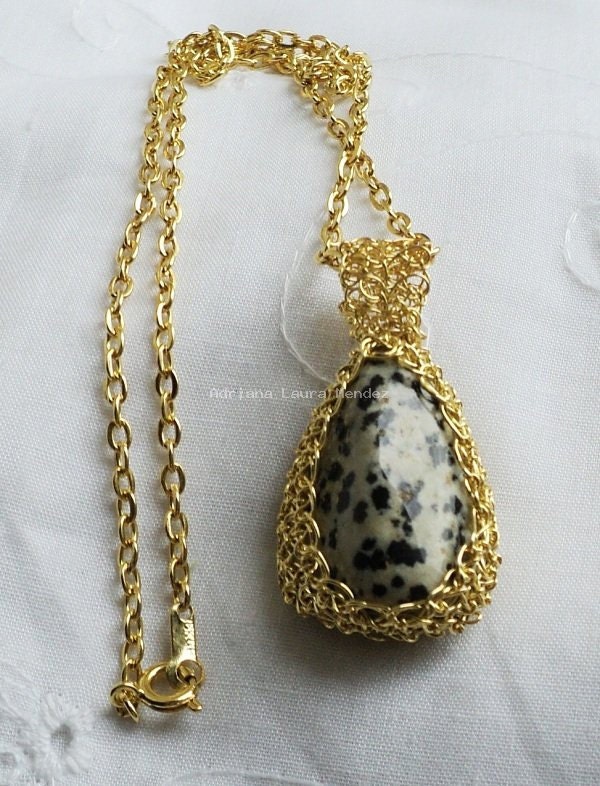 Gorgeous dalmation jasper gemstone pendant handmade by designer Adriana Laura Mendez.
Beautiful pendant made of 14k gold filled wire featuring a dalmation jasper gemstone from South Africa.
The length of the chain is 52cm and it is made of 14k gold filled.
Dalmation jasper is a stone that lessens or removes disillusionment. It helps one to see their strengths and weaknesses, and encourages grou...
Click Here to Visit My Etsy Shop!