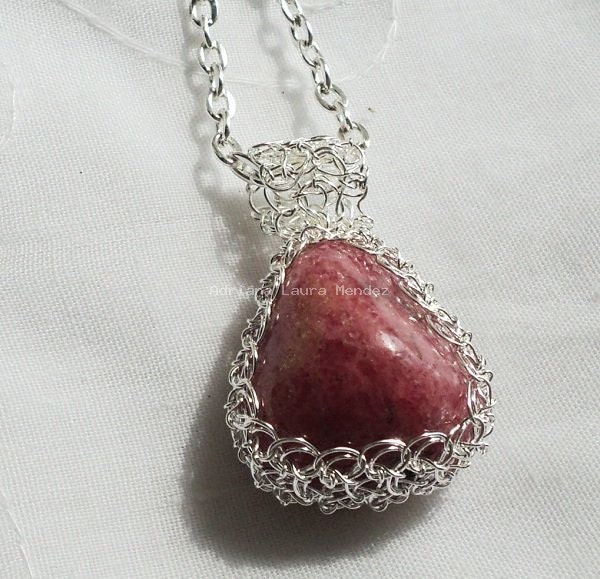 Beautiful australian rhodonite gemstone pendant handmade by designer Adriana Laura Mendez.
Elegant pendant made of wire sterling silver featuring a rhodonite gemstone. The length of the chain is 52cm and it is made of sterling silver.
Rhodonite is a stone of Grace and elegance. It decreases anxiety while increasing attention to detail. It works beneficially on the heart chakra, opening one to unconditi...
Click Here to Visit My Etsy Shop!