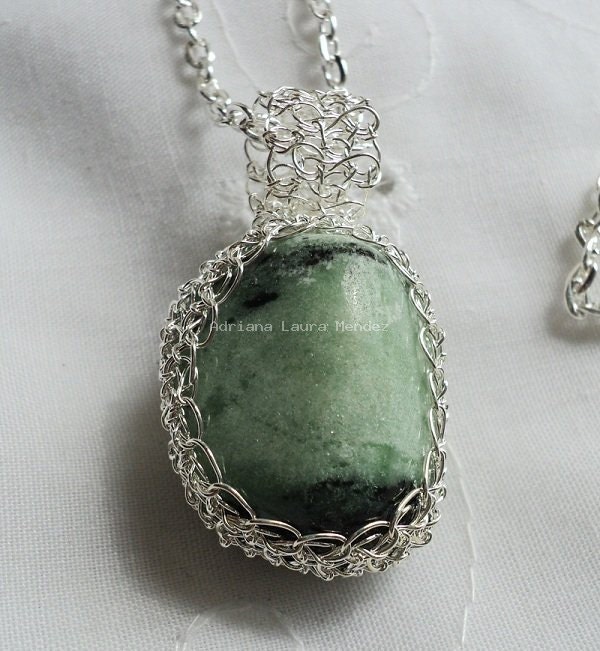 Beautiful green zoisite gemstone pendant handmade by designer Adriana Laura Mendez.
Elegant pendant made of wire sterling silver featuring a green zoisite gemstone. The length of the chain is 52cm and it is made of sterling silver.
This beautiful zoisite gemstone comes from Tanzania and is considered in mystical lore to be a stone that brings and enhances trust in the universe and trust in the ultimate...
Click Here to Visit My Etsy Shop!