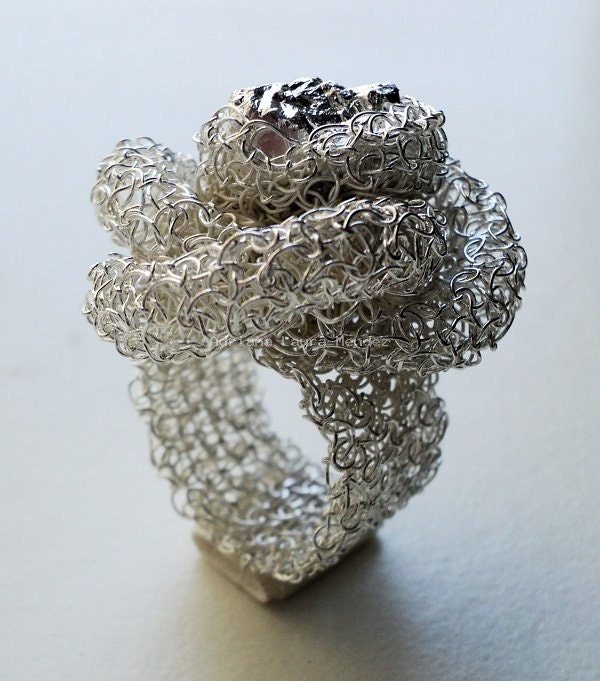 Beautiful handmade labradorite gemstone ring design by Adriana Laura Mendez.This ring is hand-woven using a crochet needle from wire sterling silver. This is a unique design features the infinity symbol and has on top of it a labradorite gemstone.
Labradorite is a power stone, allowing you to see through illusions and determine the actual form of your dreams and goals. It is excellent for strengthening intuiti...
Click Here to Visit My Etsy Shop!