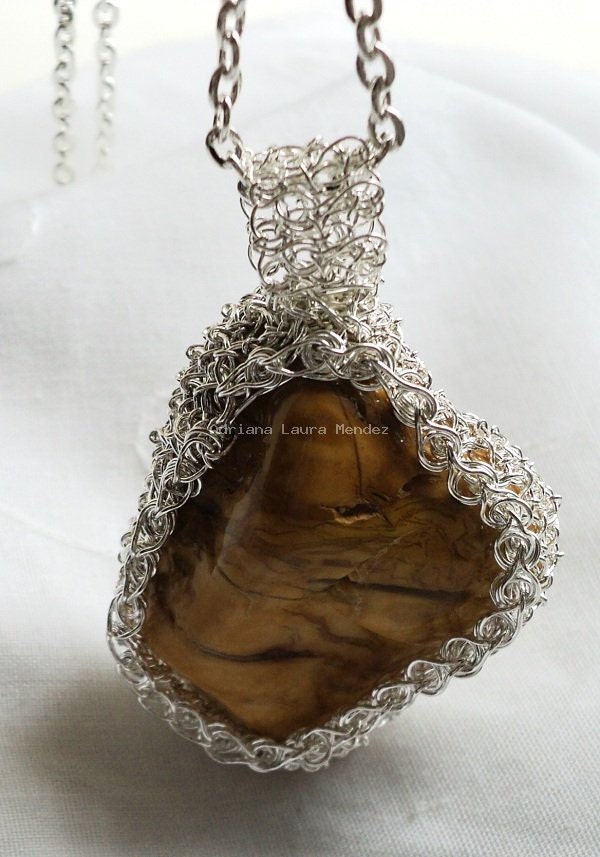 Gorgeous yellow jasper gemstone pendant handmade by designer Adriana Laura Mendez.
Nice pendant made of wire sterling silver featuring a yellow jasper gemstone. The length of the chain is 62cm and it is made of sterling silver.
Yellow jasper has characteristics of helping one be strong and balanced in the social arenas and protects one's social welfare. It is associated with the solar plexus (belly...
Click Here to Visit My Etsy Shop!