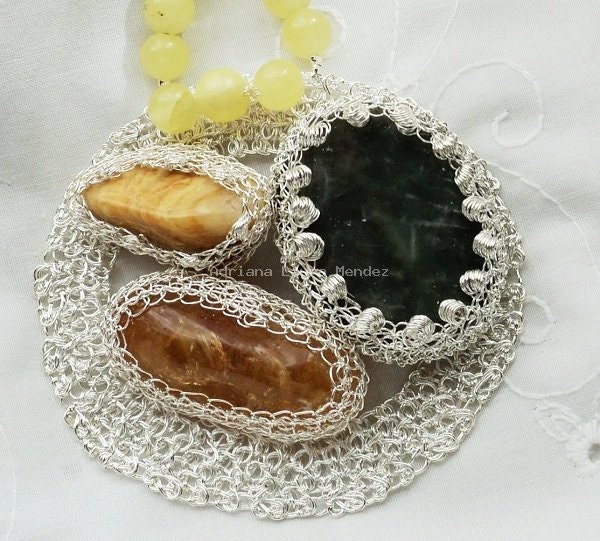 Fashion pendant design by Adriana Laura Mendez made of wire sterling silver. This jewel features a yellow jasper gemstone, a tumbled citrine gemstone, a dark green agate gemstone and yellow quartz beads. The pendant has an elegant rococo form around the dark green agate gemstone that is characterized by a delicate curving form.
---------------------------------------------
http://Facebook.com/almjewelry...
Click Here to Visit My Etsy Shop!