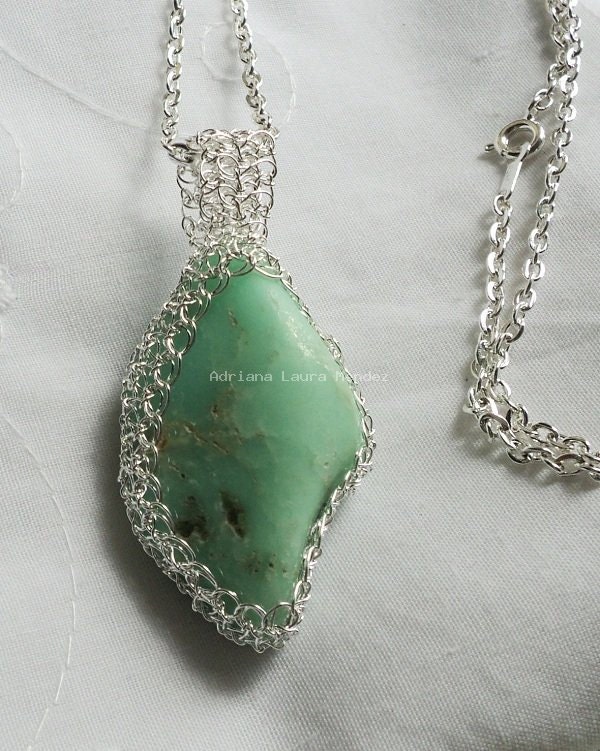 Brazilian chrysoprase gemstone pendant handmade by designer Adriana Laura Mendez.
This nice alluring green apple color chrysoprase gemstone pendant is made of wire sterling silver. The length of the chain is 62cm and it is made of sterling silver.
Chrysoprase is a powerful stone. It is said to bring good fortune and prosperity, as well as business success. It facilitates self-expression, courage and th...
Click Here to Visit My Etsy Shop!